Integrated Services
SK specialty which is reputed as the best partner for its customers,
provides customer-oriented services and differentiated solutions,
in order to achieve its vision of becoming a Specialty Gas & Chemical Technology Company.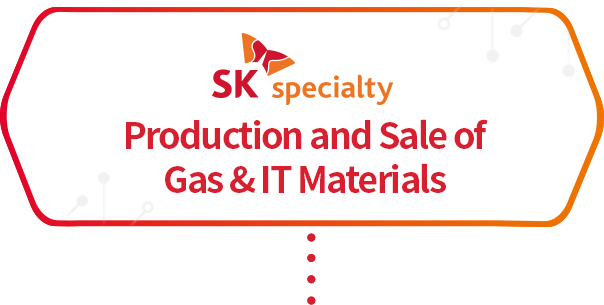 New product R&D,
portfolio diversification
Logistics service
(integrated warehouse) operation
Quality and service upgrades
Gas & IT material package supply
(sourcing, purification, mixing, etc.)
We will provide services that satisfy customers by timely supplying products that meet customer needs through continuous new product research and development and portfolio diversification, and securing stable supply through the operation of an integrated product warehouse, etc.